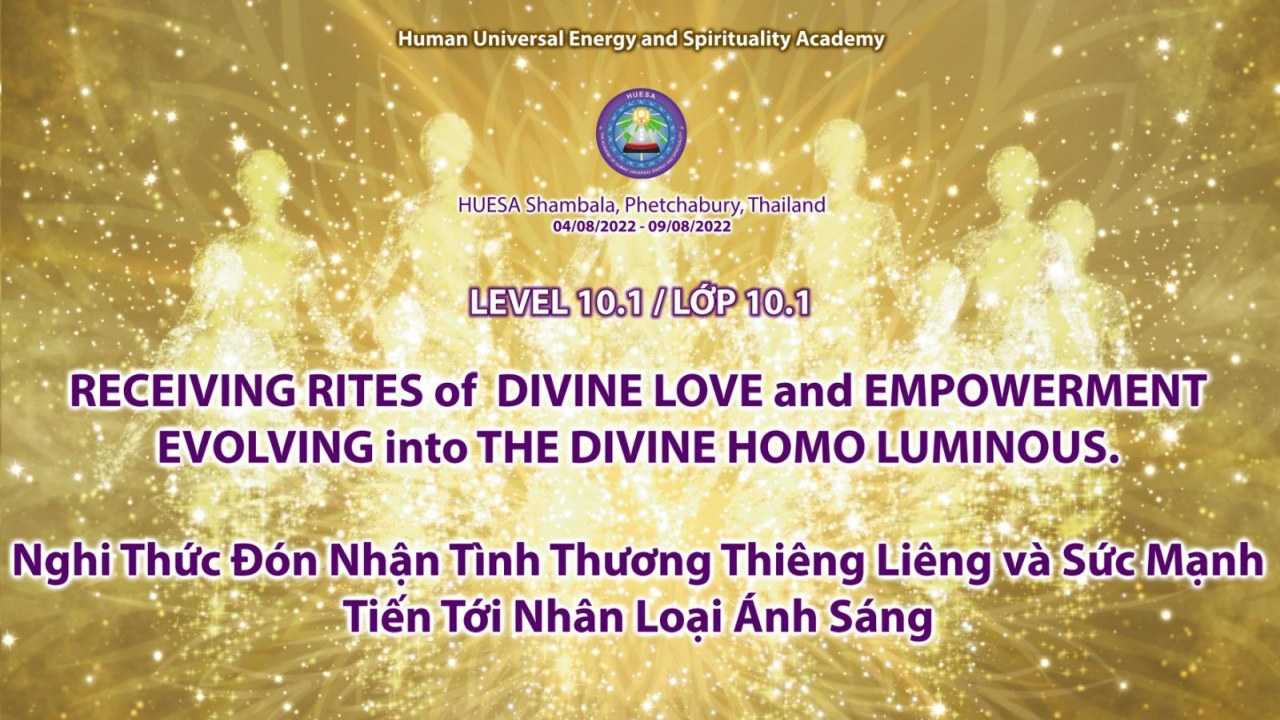 Seminar Level 10.1
Loving soul family,
Together we are going through the most important period in this cycle. The critical moment is coming, the Lion gate 8-8 and the 12-8 are the milestone times when each of the Brothers and Sisters of the Huesa family comes together in the flow of divine loving energy, moving towards the source of light.
Cô Theresa approved to extend the Level 10.1 Seminar to students who are unable to attend in person in Thailand connected to the Seminar via Zoom Video Conferencing.
Specific programs are as follows:
1. Period: from 08/08/2022 to 11/08/2022.
2. Time: 3 sessions a day (Bangkok-Thailand time zone)
– Morning: from 5:45 to 8:00
– Noon: from 10:30 to 13:00
– Afternoon: From 15:00 to 18:00
3. Registration: Students register on the WellneSSera website. (those who have previously registered for and paid for Level 10.1 will automatically be enrolled in the video conferencing event)
4. Participants: Huesa students in Level 6 and above.
Welcoming all families to Level 10.1
With love and light!